Stayin in Krakow turned out to be great choice especielly since there are many interesting places around the city.  One of them and probably the most important one is Auschwitz-Birkenau that had been on my must-see list for a long long time. Finally, after so many years of waiting I managed to get there! There had been always some more important place for me to visit, but now I see that I should have been come to Auschwitz many years ago… This is very unique place, proof of the worst tragedies that happened during the World War II. I was fortunate to book the trip from Krakow to Auschwitz online with Krakow Direct if I remember well. Though it's not far from Krakow to Auschwitz, it took a whole long day. Visits in the both parts of the concentration camp were very exhausting. Physically and Mentally as well.  However, I definitely don't regret going on a tour from Krakow to Auschwitz.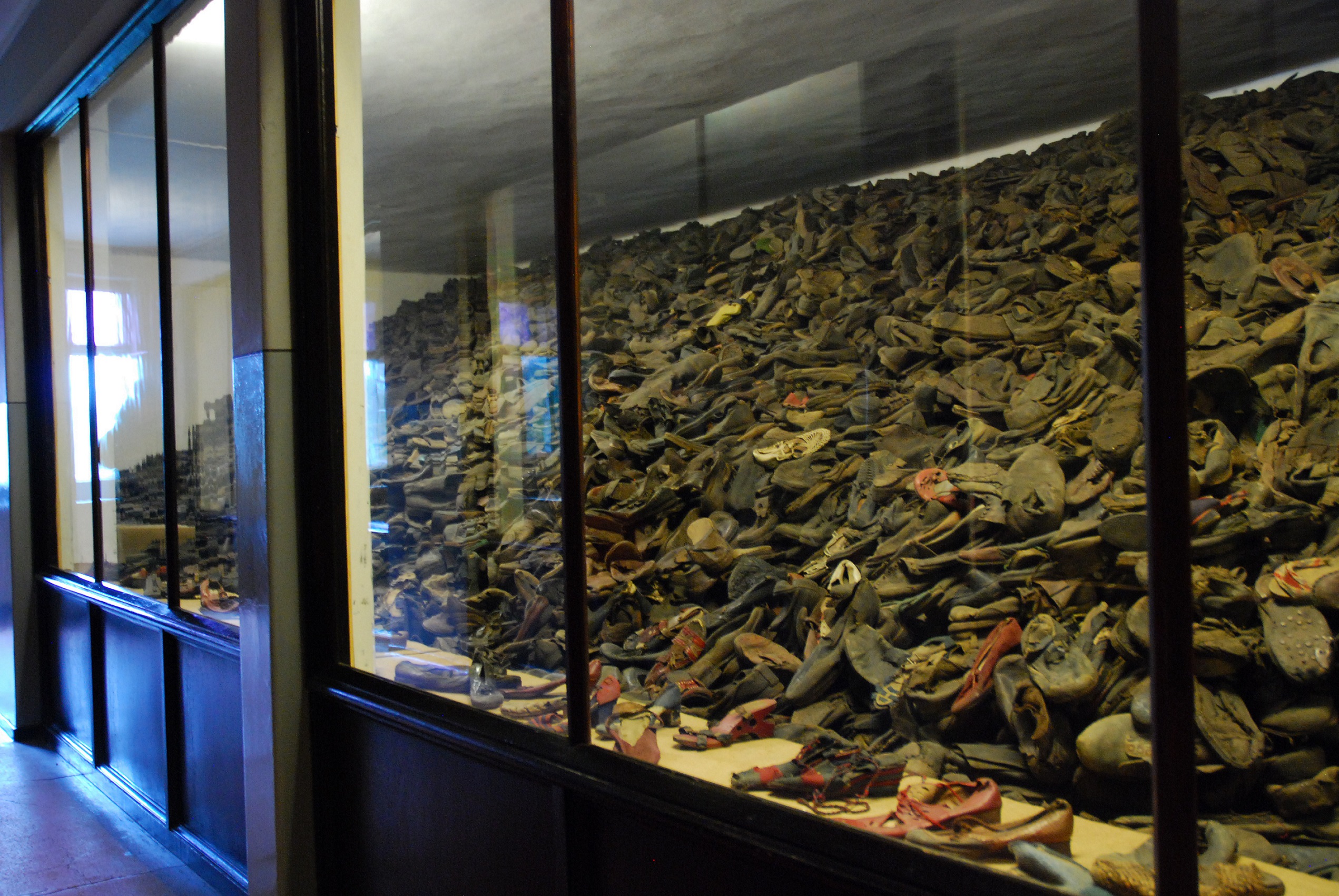 Well, Auschwitz-Birkenau was one of the biggest extermination centres in Europe where Jews were killed. The Jews were gassed with Zyklon-B in gass chambers. The extermination conducted there took lives of more than a million persons! Innocent people closed in the camp have been murderred in many different cruel ways. Beside gassing, nazis were also shooting and burning inmates. Numerous prisoners were also dying of starvation, diseases and so on. The concentration camp was located on the outskirts of Oswiecim and established by Heinrich Himmler's order on 27 April 1940. It was the largest Nazi concentration and death camp. Initially, the camp was to be some kind of detention center for political prisoners who were often transported fro Krakow to Auschwitz. Nevertheless, over time the whole network of camps came into being where people not only were murdered but obviously were used as slave labor. They were also subjected to barbaric medical experiments! Those terrifying experiments were led by Josef Mengele.
The trip consisted of two places – Auschwitz I and Auschwitz II Birkenau. These are two separate camps located a few kilometres from each other. However, it doesn't take much time to get from one to the other 
We were planning to rent a car in Krakow but looking for prices we've decided to take the easy way out and take an organized tour with some Krakow agency, if I'm not mistaken it was Krakow Direct. They took care of everything, starting from picking us up from our hostel in Krakow. It was a full-day-trip so we got home pretty late. However, but to be honest, even that whole day was unquestionably not enough for such place! Though it's been quite a long time since the trip to the camp, I'm still under the impression of the cruelty that happened there.